Our Age-Specific Kids Martial Arts Classes Offer Students Well-Rounded Physical, Mental, And Emotional Skills
At Juneau Karate Academy, we're dedicated to building students up with enjoyable martial arts training and long-lasting character development. Our Kids Martial Arts classes focus primarily on the Japanese art of Shito-Ryu Karate and help students develop the best blend of mental, physical, and emotional tools.
Join us in Juneau today and treat your child to age-specific training and professional instruction. Just fill out the short form on your screen to get started!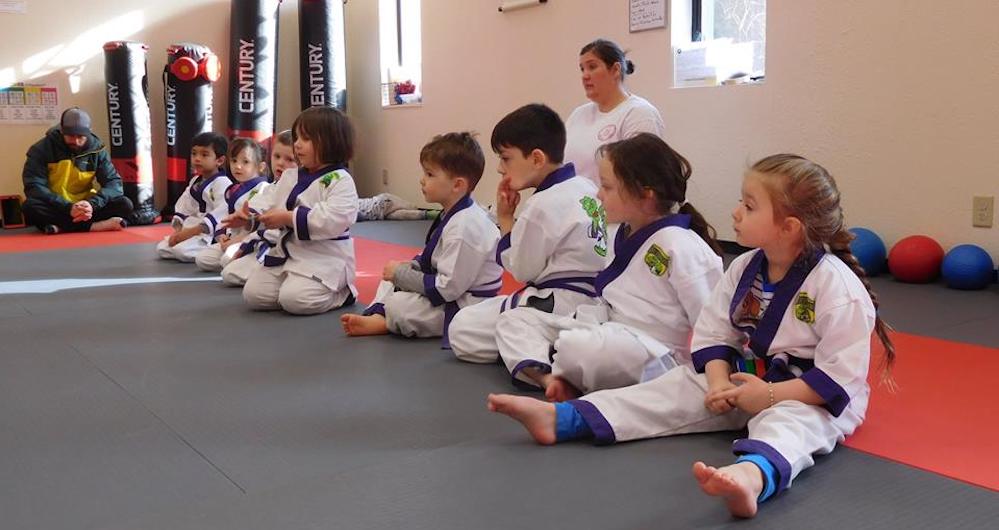 Why Is Our Kids Martial Arts Training The Best In Juneau?
Our team is dedicated to meeting the needs of every child who walks through our doors. We focus on building individualized relationships where every child can feel like a priority.
In all of our Kids Martial Arts classes, students can rely on high-energy instruction and a motivating belt progression system teaches the values of goal setting and perseverance. Plus, we have age-appropriate training for every student to enjoy!
At Juneau Karate Academy, your child can take on:
Preschool Martial Arts (Ages 4-6): The foundation of everything we do. Our Preschool Martial Arts training is designed to introduce your little one to the basics of coordination and balance. We maintain a safe and supportive environment where every child can train with confidence. Our Preschool martial arts training can teach students:
Fundamental movement training
How to follow directions
Long-lasting social skills
Youth Martial Arts (Ages 7-13): Our Youth Martial Arts programs sets students up for success on day one. We offer hands-on instruction that gives every child the chance to learn at their own pace and stay motivated week after week. We encourage goal setting on the path to belt advancements and equip students with:
Baseline self-defense skills
Well-rounded athletic ability
Ongoing opportunity for challenges and accomplishments
Students ages 14 and up are invited to train in our Adult Martial Arts program. Click here to learn more!
In All Of Our Kids Martial Arts Classes, We're Giving Students Vital Character Skills
We take pride in helping our students build incredible skills based on the teachings of Japanese Martial Arts forms. But we're also committed to developing them into well-rounded young adults who are prepared for any challenge life throws their way.
Our Kids Martial Arts Classes at Juneau Karate Academy help students take pride in themselves and face life with complete self-confidence.
From day one, your child can learn:
Leadership and teamwork skills
Perseverance and dedication
Focus and attention to detail
Effective communication and conflict resolution strategies
Join Us In Juneau Today For The Best Kids Martial Arts Classes Around!
Don't miss out on everything we have going on at Juneau Karate Academy. Our Kids Martial Arts Classes are designed to help students all across our community thrive in every aspect of life.
Just fill out the short form on your screen to get started today or to learn more about everything we have to offer in Juneau.