Our LifeStrong! Group Fitness Classes Produce Incredible Results For All Abilities
If you're looking for an exciting way to stay active and see real results, join us at Juneau Karate Academy and take on our LifeStrong! Group Fitness Classes today! This low-impact fitness system emphasizes mobility and movement, helping you challenge your body without going overboard.
We are proud to work with men and women across Juneau, helping everyone see sustainable results and feel more confident in their everyday lives.
Fill out the short form on your screen to get started today or to learn more now!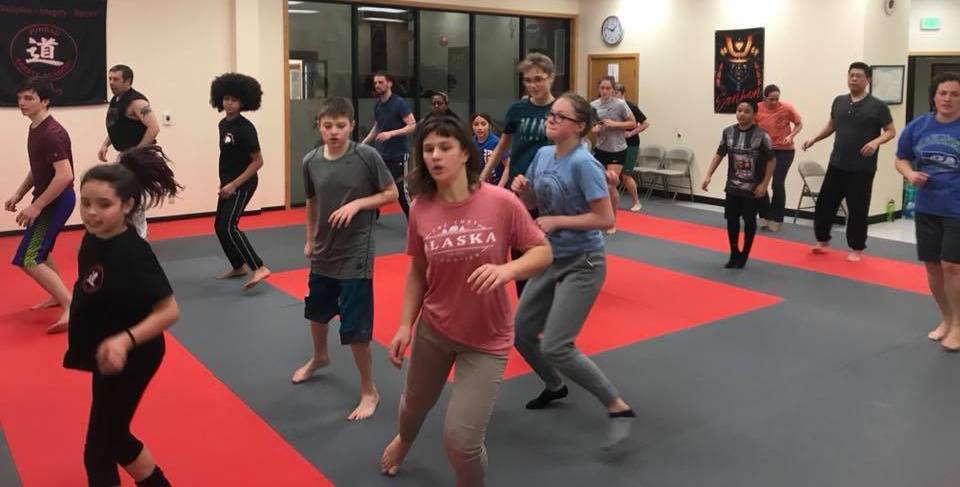 Why Is Our Group Fitness Training In Juneau Right For You?
At Juneau Karate Academy, we know that everyone has different goals and priorities. For many of us, just staying active at all is the hardest part.
That's why our goal with the LifeStrong! Group Fitness program is to be accessible to all skill levels and abilities. We're working hard to help you stay active and improve your health without having to worry about the egos and intimidation you might find in other gyms.
When you join us in Juneau, you'll take on:
Bodyweight and mobility movements
Gentle stretching and strengthening exercises
A friendly, supportive environment
Motivation to give it your all week after week
In No Time, You Can See Results Across Your Entire Body
You don't have to train like a bodybuilder to get the most out of your workouts. At Juneau Karate Academy, we're helping people all across the community get the most out of every session and walk away feeling accomplished like never before.
From day one, you'll enjoy a workout that is geared towards your unique fitness level. And with the help of our professional instructors, you can challenge yourself every day, increasing the intensity as you improve.
Our Group Fitness Classes in Juneau are great for:
Healthy and sustainable fat burn
Improved cardiovascular endurance
Functional strength and agility
Complete self-confidence in everything you do
Get Started Today! Our Group Fitness Classes In Juneau Can Help You Find Long-Lasting Success
Don't struggle through another workout that you don't truly love. And don't face another day feeling unmotivated and worn down by your inactivity.
At Juneau Karate Academy, our Group Fitness Classes are making impactful fitness training more accessible than ever before. Just fill out the short form on your screen to get started or to learn more about everything we have to offer in Juneau.