Blend The Best Aspects Of Fitness And Self-Defense In Our Adult Martial Arts Classes
Whether your goal is to stay in shape and keep your mind motivated or you're hoping to master the art of Japanese self-defense, we've got you covered at Juneau Karate Academy.
Our Adult Martial Arts training focuses on the art of Shito-Ryu Karate and can help men and women of all experience levels build incredible skills in no time. Join us in Juneau and change the way you train once and for all. Just fill out the short form on your screen to get started today!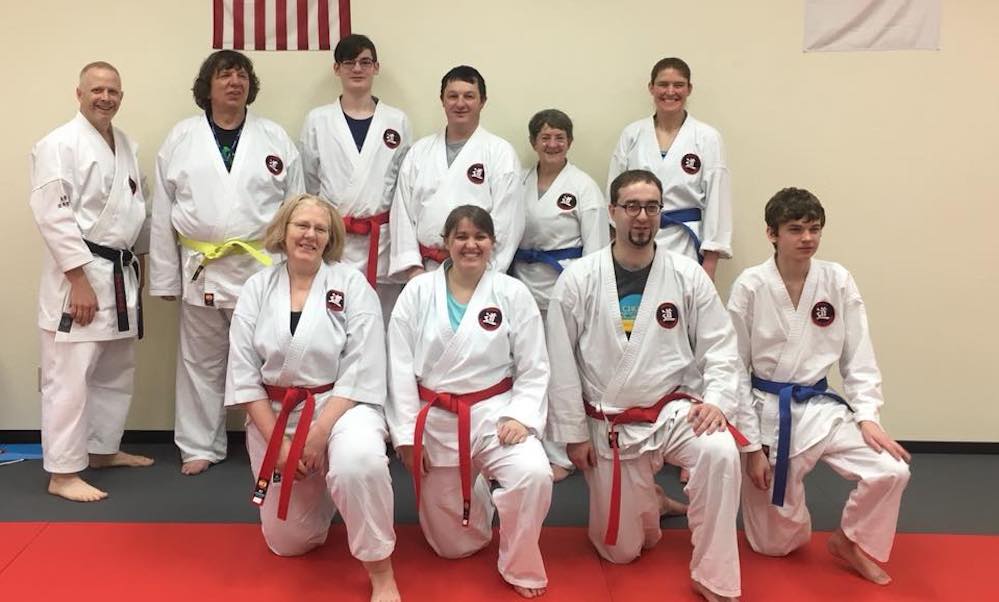 What Can You Expect In Our Adult Martial Arts Program?
We know that people come to us for a wide range of reasons - and with a wide range of abilities. But our goal every day is to make our Adult Martial Arts training accessible to everyone in Juneau.
That's why we offer scalable solutions for every skill and technique. And with our belt progression system, we can surround you with classmates of the same skillset, helping you stay motivated and challenged week in and week out.
At Juneau Karate Academy, you can take on:
Improved situational awareness and reaction times
Effective striking and self-defense skills
Mental clarity and improved focus
Complete self-discipline in everything you do
And if you're looking for a true challenge, our Adult Martial Arts program includes advanced classes like Private Lessons, Weapons Training, Sparring, and Private Self-Defense Seminars.
There's No Better Way In Juneau To Challenge Your Body And Stay In Shape
Do you have a fitness routine at the moment? For the few people that do, it's probably safe to say you don't enjoy it.
But that's the beauty of our Adult Martial Arts training. You come here to learn new skills and challenge yourself with the help of our professional instructors. You're not counting reps and analyzing a complicated regimen. You're keeping your mind motivated - and in no time, your body will produce incredible results.
Our classes at Juneau Karate Academy offer a great blend of strength-building exercises, cardiovascular endurance training, and well-rounded athletic development.
Whether you're an advanced martial artist or a complete beginner, you can count on us to help you:
Burn fat and enjoy sustainable weight loss
Build lean muscles across your entire body
Improve your heart health
Boost your self-confidence
Take The First Step Today! Our Adult Martial Arts Classes Have Something For Everyone In Juneau!
Don't dread your workouts anymore! Taking on a training program that you actually enjoy. At Juneau Karate Academy, you can walk away with effective self-defense skills AND sustainable physical gains.
Just fill out the short form on your screen to learn more about our Adult Martial Arts Classes and everything else we have to offer in Juneau.